"Hey Dad!"
Derrick looked past the crowd that had amassed and caught sight of Alex, covered up with a thick jacket and carrying a big red present in his arms. The aging man tapped his wife's shoulder and pointed him out with a large smile. She covered her mouth in shock and ran over to him, giving him the largest hug she could muster, to make up for lost time. She immediately began rocketing off, asking him all sorts of questions and giving him more and more hugs with every passing minute, while Derrick watched silently, occasionally having someone come up and say congratulations, and even a salute or two.
Once she'd finally finished catching up with him, the two of them came back over and sat down. "15 long years, huh?" Alex asked with a grin as he pushed his present over to them. Derrick began slowly unwrapping it with a chuckle, giving a glance up from the box to his son. "You'd be surprised, it's not as long as you think." He pulled a binder out of the box, glancing through it's contents with raised eyebrows, and his wife covered her mouth again to suppress a gasp. His shocked face slowly turned into the smallest and most sincere of smiles as he turned back to Alex, barely speaking loud enough to hear over the din of the party.
"Where did you get all these?"
"I had a lot of spare time when you guys moved over here. I did some digging around with all your old buddies," He shrugged his shoulders lightly. "Turns out they all missed you as much as I have. Consider it a present from all of them."
Before he could say anymore, Derrick rose from his seat and gave him a hug. "It's as much as either of us could've ever asked for." He studied is son's face for a moment, looking over all the features that had grown and changed, knowing his own face was swelling with pride. "Come on, let's have some cake."
A loud, resounding rumble shook the air for a few moments, causing the jubilant party to fall silent. Alex looked around, slightly concerned. "What was that, a tremor?"
========================================================================================================
-=SEVERAL YEARS LATER=-
========================================================================================================
He couldn't stand looking at the picture any longer. Derrick folded the slightly singed photo up, as he'd done hundreds if not thousands of times in the past, and stuck it in his jacket pocket. He'd most likely lost the patrols by now, but there wasn't any doubt in his mind that he was in just as much danger as he had been a few hours ago.
He gazed over to the city, now so small of a piece of his vision that he couldn't believe the distance he'd traveled. A part of him almost missed the false sense of security he was leaving behind.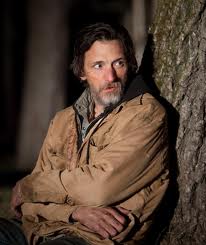 Almost.